Category Archives:
Family Reunion
We are very pleased to announce the next Trimborn Reunion in Berlin: August 30 through September 1 2019.
More than 450 invite letters to the Family Reunion 2018 have been sent to all Trimborn members on the globe. The reunion will be held close to the river Mosel.
Photos of the family reunion can be found here.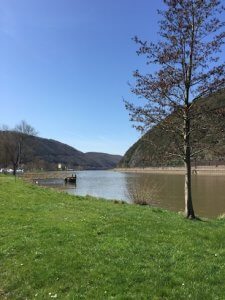 On Saturday April 7th 2018 members of the family board traveled to the mosel river in order to prepare our family reunion.
During the morning they visited the house that was owned by Max Trimborn in Treis. The current owners welcomed the team warmly. In the afternoon the team drive to the cloister Engelport. They discussed details about the family reunion and visited the buildings. Please find below nice photos of the trip.