The planned Trimborn meeting on the American continent in Kamloops, British Columbia (western part of Canada) had to be postponed already twice due to Corona. But now the new date is set:
July 27-30, 2023
at Sun Peaks Resort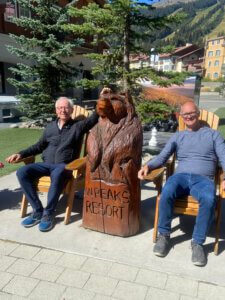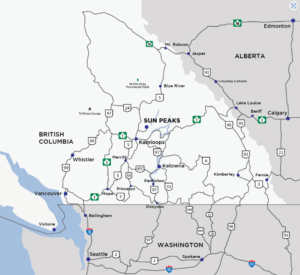 Program (still in planning and therefore not yet final):
Thursday, 07/27:
Arrival and get-together
Friday, 28.07.:
in the morning ride with the chairlift to the middle station and hike to the Top of dhe World (1,2 km, at about 2.000 m altitude) – alternatively stay at the restaurant of the middle station to enjoy the beautiful view
no activity planned in the afternoon – time for own activities / small groups
in the evening tasting of local wines – organized by Steve DuMont
Samstag, 29.07.:
morning cooking school with Trimborn recipes – suggested by Steve DuMont
during the day individual group activities using the wide offer of Sun Peaks
late afternoon family meeting with updates on developments in North America, Germany and elsewhere – followed by a family dinner
Sunday, July 30:
End of the meeting in Sun Peaks
More information about further plans will be published here.
As soon as the official homepage for the meeting is created, the link will be available here.